888poker Cancels Partnership with Luis Suarez
Uruguayan striker and star Liverpool footballer, Luis Suarez was informed by the disciplinary panel of FIFA that he would receive a 4 month ban from football activity, in addition to being fined. This decision was made after a 7-man disciplinary panel met on Wednesday, 25 June 2014. They reviewed the incident where Suarez was seen biting into the shoulder of the Italian defender Giorgio Chiellini during Uruguay's must win match.
Suarez Expected to Appeal
In his defence, Suarez attested that the incident did not occur as it had been perceived, nor was it an intentional bite. Luis Suarez said that after the impact he lost his balance, and he fell on top of his opponent. It was at that moment that his face hit against the player's shoulder, leaving him with a bruised cheek and pain in his teeth. However, his defence was dismissed and his actions were deemed deliberate and intentional. The panel said the act was perpetrated without provocation.
The incident was not seen by the Mexican referee – Marco Rodriguez. Additionally, his 2 assistants as well as the fourth official missed the biting incident. The judges in the disciplinary committee include members from Singapore, Panama, South Africa, Pakistan, Hong Kong, the Cook Islands and the former Switzerland international footballer – Claudio Sulser. The committee ruled that he intentionally bit the player, to wound him or to destabilise him.
888poker Puts an End to Partnership with Luis Suarez
Online poker giant, 888poker officially cancelled its partnership with Liverpool striker, Luis Suarez. In light of the FIFA ruling last week, management at 888poker decided that it would be best to cancel their endorsement of the Uruguayan footballer. Suarez was named as the 888poker brand ambassador in May 2014, but following the ruling, they decided it would be best to cancel the endorsement contract.
The official statement from 888 Poker read as follows: "888poker signed Luis Suarez following a fantastic season for which his achievements were widely recognized. Regrettably, following his actions during Uruguay's World Cup match against Italy on Tuesday, 888poker has decided to terminate its relationship with Luis Suarez with immediate effect."
When 888poker was approached by Sky News, it did not divulges details of the value of the sponsorship arrangement. For Suarez, he will be unable to play in the next 9 Uruguayan football games. This is the third time that he has been reported and sanctioned for a biting incident. 888poker is not the only company that has decided to cancel its sponsorship arrangement with Suarez. Other companies that are going to be reviewing their deals with him include Adidas (£1 million sponsorship deal), but they will hold off on making a decision until the timing is right.
Summary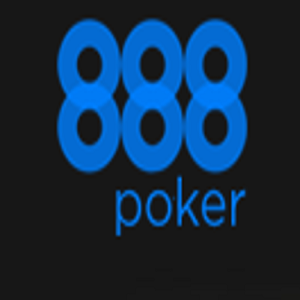 Article Name
888poker Cancels Partnership with Luis Suarez
Author
Description
888poker has cancelled its partnership with Luis Suarez following the biting incident with Italian defender Giorgio Chiellini.